Flight Line Fitness Center NAS II
The NAS II Fitness Center is now open to all previously eligible patrons with restrictions.
Active Duty members and NATO members with fitness memberships will be able to visit the gyms daily regardless of last names.
DOD Civilians and their dependents, Active Duty dependents, NATO dependents with memberships and LN employees with memberships will have access under the following guidelines:
- Last names A - M only: Even days of the month
- Last names N - Z only: Odd days of the month
The NAS II Fitness Center will be enforcing the gym capacity restriction of 40 people at any given time. If the gym facility reaches its maximum restricted capacity, you may be asked to wait outside until another patron leaves.
A restricted and phased approach to opening allows MWR to offer services safely and mitigate the spread of COVID-19. Providing these services relies heavily on personal responsibility, hygiene practices and adherence to the new rules and regulations of the facilities.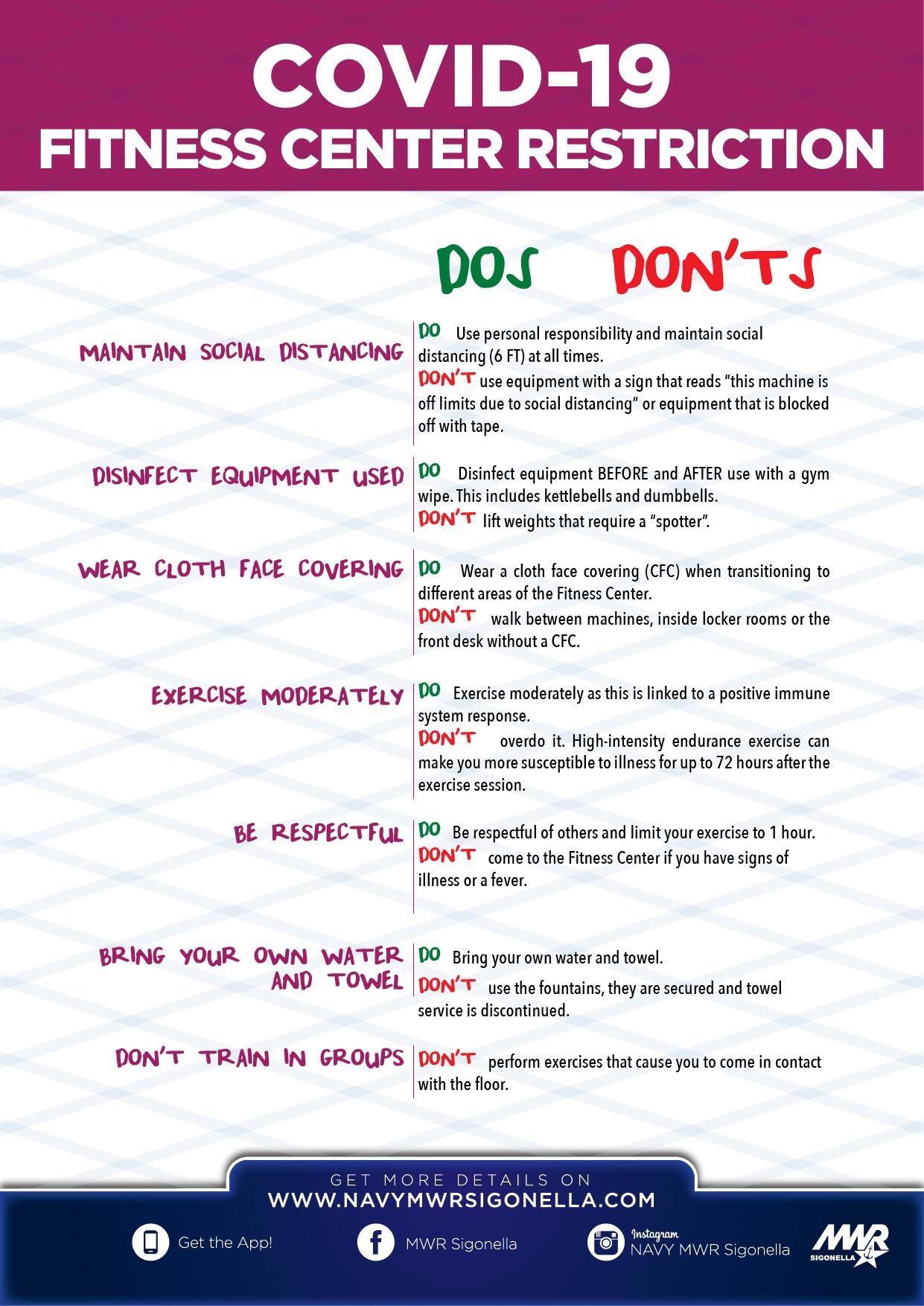 Please note, the Flight Line Fitness Center is reserved for 18 and older. Our family fitness center is located on NAS1.
About the Flight Line Fitness Center:
This fitness facility is located on NAS II and offers a wide range of fitness equipment and activities for patrons 18 years (out of high school) and older.
3 Strength Training Rooms with resistance machines, free weights, and free-motion machines
Cardio equipment including treadmills, elliptical trainers and stationary bikes
Multipurpose room with mats, medicine balls, and resistance bands
Full-size basketball and racquetball court
Daily group exercise classes
Sauna
Other Programs Offered
NOFFS Program
Command PT Sessions
Please visit our Facebook page for updates on MWR facilities and programs.