Auto Skills Center
Whether you know all you need to know to keep your car running or you feel like you have a lot to learn, the Auto Skills Center will have the know-how to help you do it yourself!
The Auto Skills Center is also your hazardous waste accumulation point. We can properly dispose of motor oil, cooking oil, contaminated gasoline, butane containers, and batteries.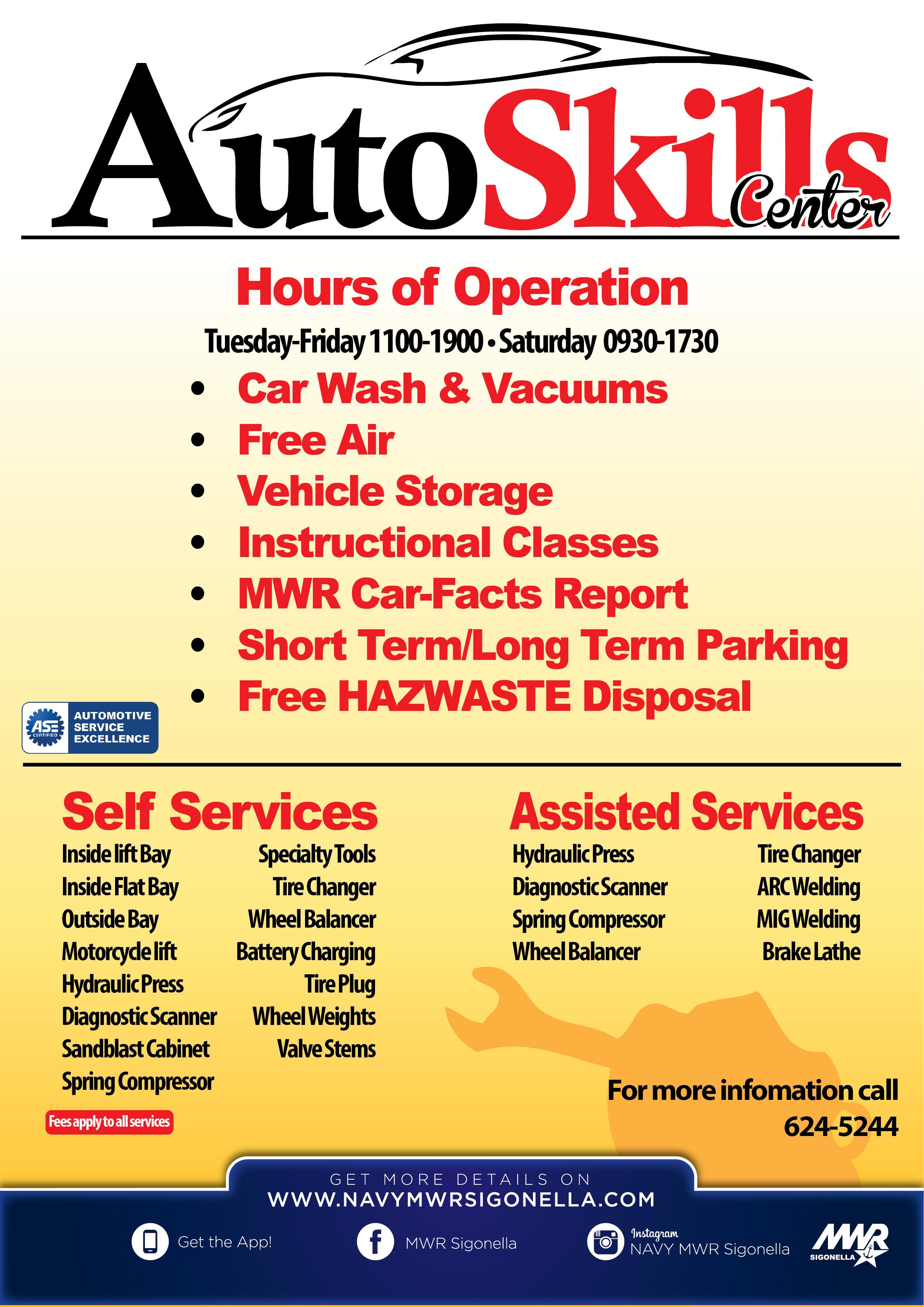 Services Offered
Call the ASC in advance and reserve a bay to work on your vehicle. Reservations accepted up to one week in advance. Our friendly and knowledgeable staff members are standing by to assist. For more information, call 624-5244.
PLEASE WASH MUDDY VEHICLES IN BAY #4 (OUTSIDE CAR WASH BAY)
Abuse of car wash equipment will result in closures. Please be mindful of others that use the car wash.