Flight Line Pool NAS 2
THE FLIGHT LINE POOL WILL REOPEN ON JUNE 8TH.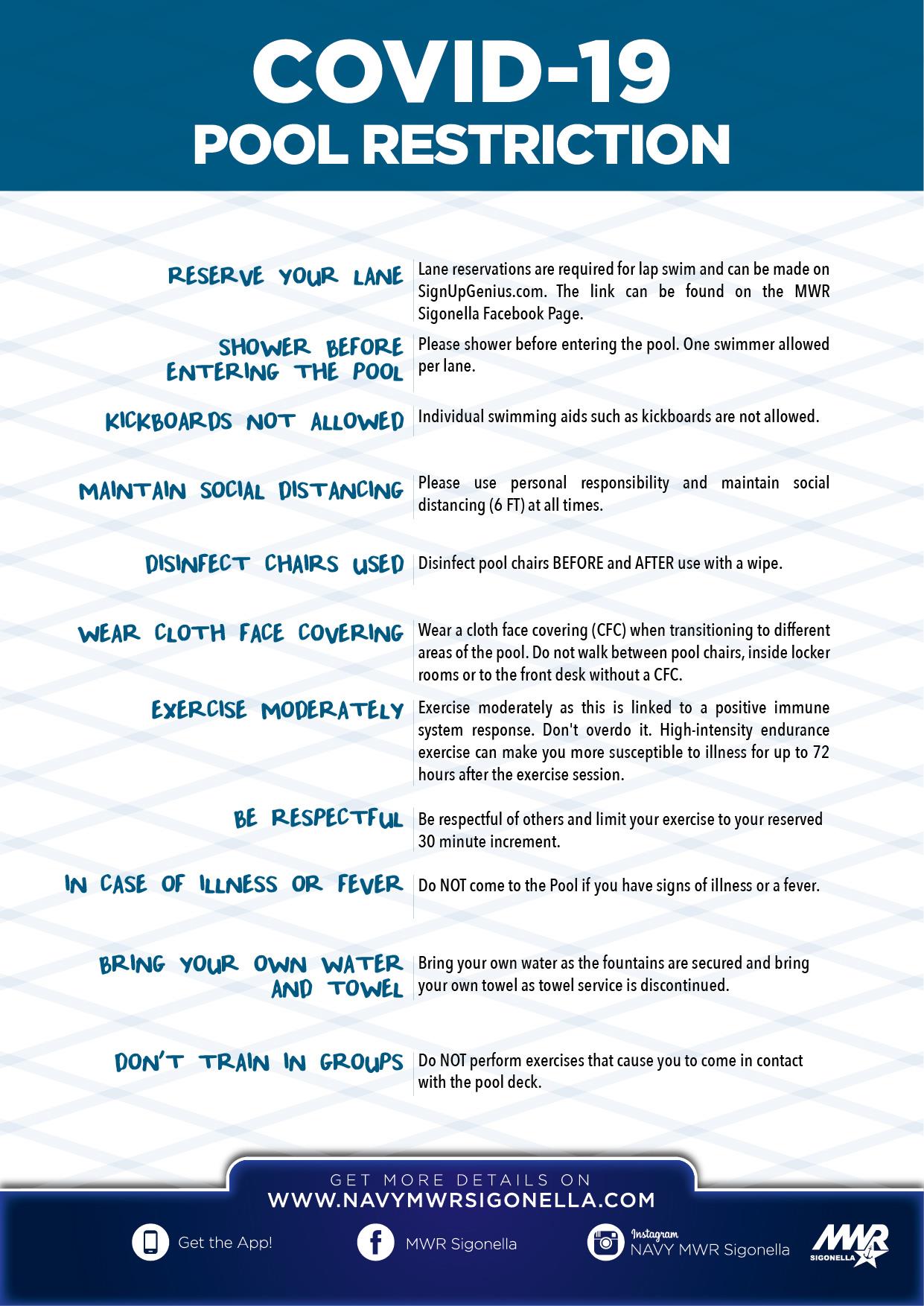 Please note the Flight Line Pool is reserved for 18 and older. Please see Splashers Pool on NAS 1 for families.
Come on down to the Nas II pool and join us for early morning, and lunch hour, or afternoon lap swim!
Have a special request? Contact the Aquatics Director for more information at 624-4951.
Please visit our Facebook page for updates on MWR facilities and programs.