Flight Line Pool NAS II
The Flight Line Pool is closed until further notice due to ongoing maintenance. Once maintenance is complete and the Flight Line Pool is re-opened, the pool will be open to Active Duty and NATO Active Duty with gym membership only.
Lap swim is open to all eligible patrons, including DoD ID cardholders and NATO members with a membership. Reservations are no longer required for lap swim. Lap swim lanes are available on a first come, first served basis.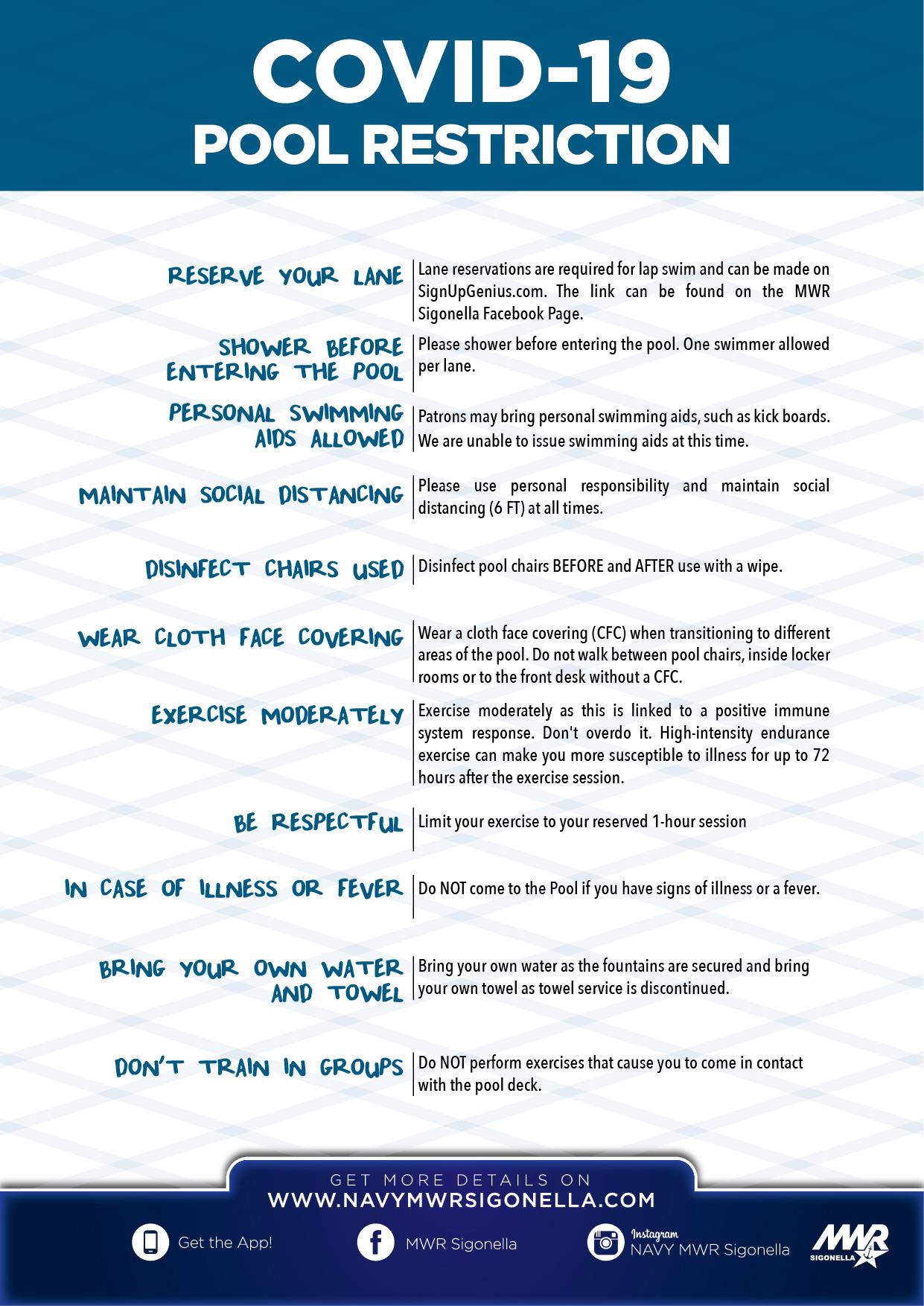 Please note the Flight Line Pool is reserved for 18 and older. Please see Splashers Pool on NAS I for families.
Come on down to the NAS II pool and join us for early morning, and lunch hour, or afternoon lap swim!
Have a special request? Contact the Aquatics Director for more information at 624-4951.
Please visit our Facebook page for updates on MWR facilities and programs.