Fit District NAS 1
THE FIT DISTRICT WILL REOPEN ON JUNE 8TH.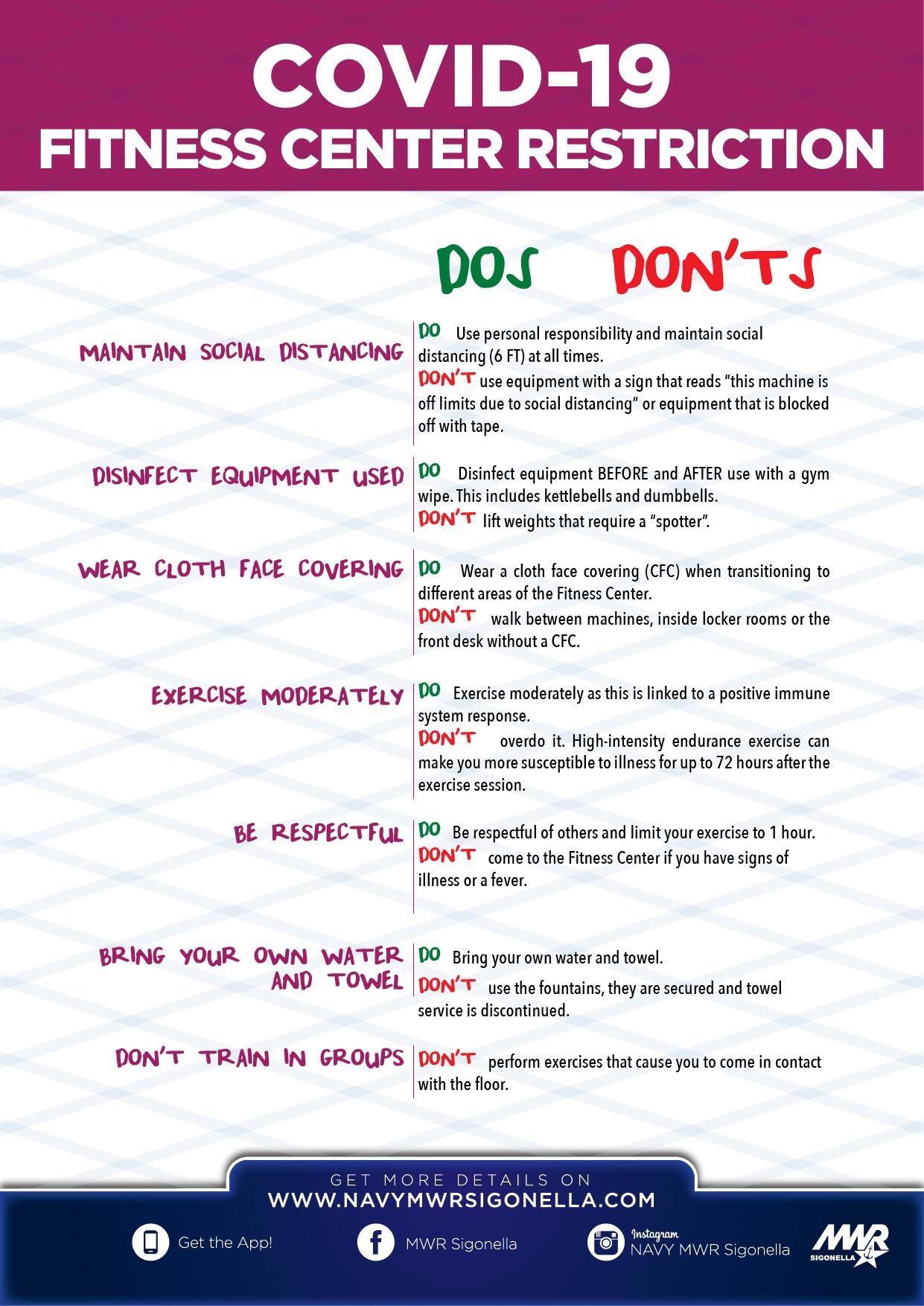 About the Fit District:
The Fit District is a two-story gym located in the Midtown Complex that presents an extensive array of exercise options for all fitness levels. Equipment includes:
Cardio Area with treadmills, elliptical trainers, stair climbers, rowers, and stationary bikes
Free Weight Area featuring cable machine, multiple benches, and squat racks
Strength Training Area with Life Fitness Signature Series line of circuit equipment
A stretching area with foam rollers and other fascia release tools
TRX mounts (straps are issued from the Fitness Office)
Indoor track
Daily group exercise classes
Rock-climbing wall
Full-sized basketball and racquetball court
Family Fitness Center
Patrons with children can utilize our Family Fitness center, located on the second floor across from the west balcony. This gem is outfitted with cardio machines, circuit equipment made for children or adults of smaller stature, stability balls and more. There is also an enclosed play area for children. Parents don't miss out on this great opportunity to work out with your kids or while they play.
Please see the front desk attendant downstairs as you enter the Fit District for a full tour of the facility, a copy of our monthly Fitness classes, Massage Therapist and Personal Trainer contact information and monthly fitness events.
Other Programs Offered
NOFFS Program
Command PT Sessions
Please visit our Facebook page for updates on MWR facilities and programs.