Spare Time Bowling Center
Spare Time Bowling is Closed Until Further Notice.
The Bowling Center will have 5 lanes open daily, with a limit of one bowler per lane.
Only customers from the same household may bowl on the same lane (limit of 6 household members per lane).
All customers must wear face masks while in the facility and adhere to social distancing guidelines.
Reservations are required.To reserve a lane, please call 624-4302 during operating hours.
Events, birthday/command parties, league play and tournaments are not authorized at this time.
The Your Lane, Your Way and Cosmic Bowling specials are not available at this time.
Please visit our Facebook page for updates on MWR facilities and programs.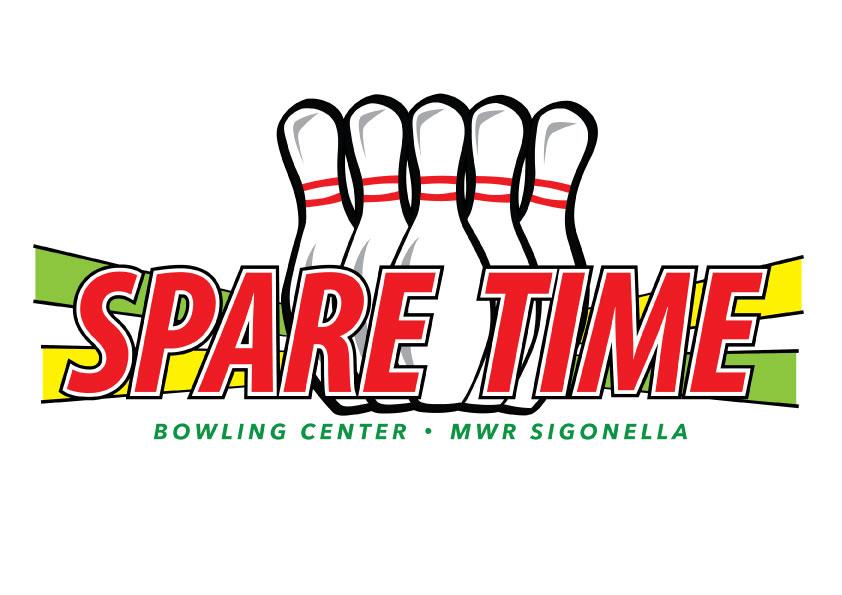 Experts and beginners alike will enjoy hitting the lanes in the Midtown Complex!
Spare Time Bowling offers:
10 lanes equipped with automatic pinsetters
Automatic scoring systems
Leagues
Pro-shop & refreshment area
Parties & special events
Standard Bowling Price:
Adult (12 years and older): $3.00 per game
Child (6-11 years): $2.50 per game
Shoe rental (all ages): $2.00
Hourly lane: $15.00